Covid-19
Officials pitched OIA suspension during lockdown
At a time when the Government has been given sweeping powers for the Covid-19 response, officials suggested the Official Information Act be suspended during lockdown - a proposal which led to the Chief Ombudsman stepping in
Government officials proposed suspending the Official Information Act during the coronavirus lockdown - a suggestion that was headed off after the intervention of the country's official information watchdog, Newsroom can reveal.
Ministers have denied any involvement in the proposal, saying the legislation is more important than ever at a time of crisis where they have been given extended powers.
Speaking to Newsroom about how his office had handled its duties during the Covid-19 lockdown, Chief Ombudsman Peter Boshier said he had been forced to intervene in government plans before New Zealand reached Alert Level 4.
"Prior to the lockdown, I was consulted as to whether or not the OIA ought to be subject to suspension or amendment during lockdown because of the inability of agencies to be able to comply and I was horrified at any such suggestion," Boshier said.
"The OIA is a prime means of accountability at a time when what other accountability is there?"
He would not say specifically who had contacted him with the proposal, identifying them only as "government policy advisers", but had subsequently contacted Solicitor-General Una Jagose to discuss his concerns about the suggestion.
"Both of us shared the concern and we both took the view that this act was capable of working, providing we took really responsible steps to get agencies and requesters to use it responsibly over this period."
Boshier said the act already had mechanisms that would allow agencies and ministers to account for coronavirus-related delays in responding. Guidelines he had released at the start of lockdown said the Ombudsman's Office would take extenuating circumstances into account when considering complaints about delays or extensions in responding, while setting up a triage system for high-priority complaints relating to the Covid-19 response.
"There's a secrecy around this Covid-19 emergency that is inappropriate when we're wanting the country to accept quite draconian decisions and stay united. The quid pro quo to a government being able to exercise these vast powers is that there is transparency."
National's open government spokesman Nick Smith credited Boshier and Jagose for their intervention, but said he was "horrified" that a suspension was proposed in the first place.
"The Government is exercising extraordinary powers constraining the freedoms of New Zealanders more greatly than at any time in our country's history, and spending tens of billions of dollars of public money, and that somebody within government thought it was appropriate to be able to do all this in secret is quite scary."
Smith said there had been little transparency from the Government during the Covid-19 emergency response, with significant gaps between the claims made by ministers over key issues like testing, tracing and flu vaccines, and what was being reported on the ground.
"There's a secrecy around this Covid-19 emergency that is inappropriate when we're wanting the country to accept quite draconian decisions and stay united. The quid pro quo to a government being able to exercise these vast powers is that there is transparency."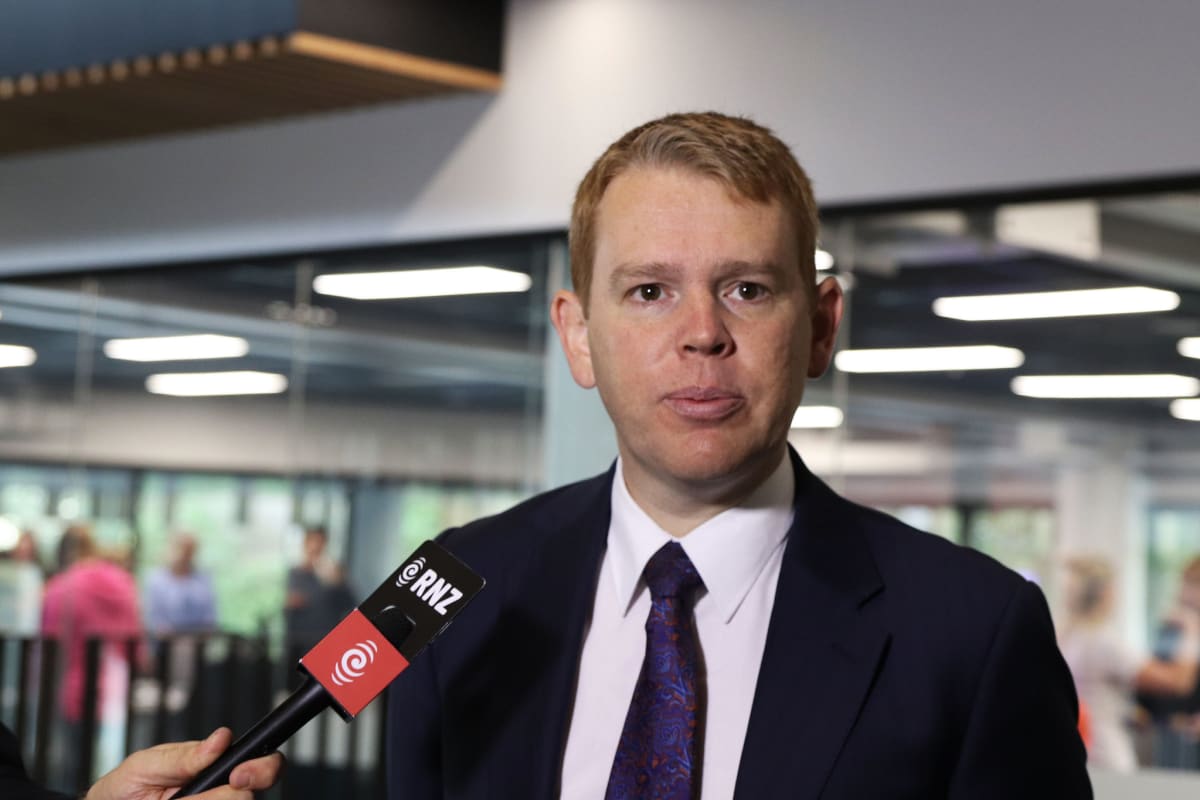 In a written statement, State Services Minister Chris Hipkins said he was unaware of any minister requesting advice on the suspension of the OIA legislation.
"In fact, we are all working very hard to ensure the OIA is complied with during the response to Covid-19."
In some cases, response deadlines may have been extended due to logistical issues, but that was allowed for in the act.
"The OIA is an important check on the use of power and authority and that's even more important in times of emergency where those powers are extended," Hipkins said.
I will rigorously oppose any suggestion the OIA should be suspended, and note that no such proposal has ever been put forward."
The Ministry of Justice, which oversees OIA policy work, also denied any proposal to suspend the legislation. Deputy secretary for policy Rajesh Chhana said the ministry has reviewed the OIA as part of government agencies' assessment of whether any laws needed to be changed or suspended during the Covid-19 lockdown, and had "sought the Ombudsman's and Solicitor General's view on whether any temporary modifications to the OIA would be required".
"At no point did the ministry consider suspension of the act," Chhana said.
Boshier said his office had so far not noticed any spike or slump in daily complaints compared to business as usual, but was on guard for a potential rise as the country returned to normality.
It was possible the number of complaints coming from private citizens could increase, he said, given the large number of applications for support being made to government agencies like the Ministry of Social Development and the fact that some would be declined.
The decision to prioritise OIA complaints "when a decision involves public health and safety or those that affect someone's financial circumstances, housing situation or family circumstances" was a reflection of the potential for his office to be overwhelmed by workload, and the need to act swiftly for journalists and others scrutinising the Government's Covid-19 response.
Boshier believed his office had handled the pandemic circumstances well, having learnt from the backlog of cases that had built up in the wake of the Christchurch earthquakes.
Staff had been working mostly electronically before the pandemic began, while he had "gone on the front foot" as the consequences of the virus's spread for New Zealand became clear.
"We wrote to chief executives spelling out what our expectations were. We didn't do it in a coercive and highhanded way - what we said was, 'Don't forget that the OIA continues to apply, this does not mean that you can just park requests under the OIA', and so we gave some tips about what agencies might do in order to properly comply."
The most notable complication relating to the lockdown was the inability of government agencies to readily access information and documents needed to respond to queries from his office.
* The original version of this story included a claim from National MP Nick Smith that his colleague Michael Woodhouse had sent OIA requests to Health Minister David Clark's office which were ignored. Woodhouse has subsequently told Newsroom that Smith was mistaken, and he had not sent OIA requests on the topic in question (daily Covid-19 'sit-rep' reports) but had broader concerns about their proactive release. We have removed the section in question and regret the error.
Help us create a sustainable future for independent local journalism
As New Zealand moves from crisis to recovery mode the need to support local industry has been brought into sharp relief.
As our journalists work to ask the hard questions about our recovery, we also look to you, our readers for support. Reader donations are critical to what we do. If you can help us, please click the button to ensure we can continue to provide quality independent journalism you can trust.